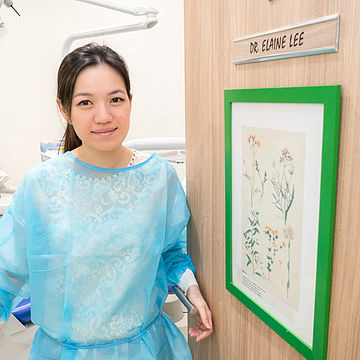 Dr Elaine Lee Yiying
Dr Elaine Lee Yiying
BDS (Singapore)
Dr Lee graduated in 2005 from the University of Melbourne. She returned to Singapore shortly after and has been with the Tay Dental Surgery team since 2006.
Dr Lee is passionate about dentistry and helping patients understand the importance of oral care. She is committed to providing appropriate and high quality treatments, in a gentle and relaxed manner. She performs all aspects of general dentistry, with a special interest in helping patients overcome their dental fears.
Outside of work, Dr Lee also contributes to overseas dental missions. In her spare time, Dr Lee enjoys cooking and spending time with family and friends.
Dr. Lee worships at Cornerstone Community Church.